An Ultimate Guide : What Is A Free Arm Sewing Machine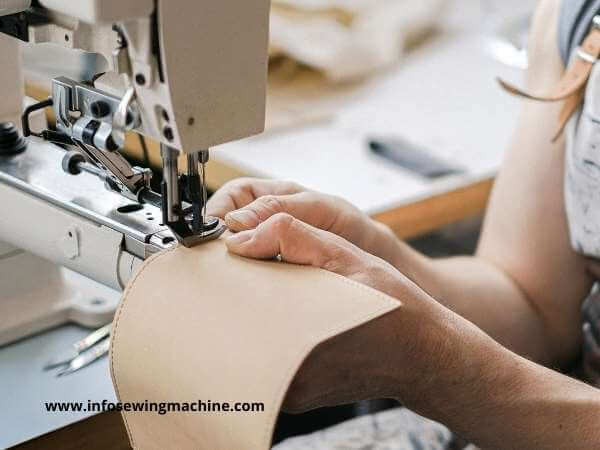 A Sewing Machine can be a great investment for those who want to create their clothes. Many people buy a sewing machine because they need to learn sewing skills or sew for special projects.
You may have heard the saying 'one hand cannot sew with another.' In today's world, having a sewing machine makes it easier to create beautiful pieces of clothing that you would not otherwise be able to produce yourself. You are probably familiar with the more expensive models, but did you know that some low-cast Free Arm Sewing Machines are available on the market?
So, What Is A Free Arm Sewing Machine? What are its advantages and disadvantages? What should you consider buying the Free Arm Sewing Machine? This article will guide you to finding a detailed description of a Free Arm Sewing Machine.
What Is A Free Arm Sewing Machine?
The free Arm refers to a special part of a Sewing Machine. Some machines come with the accessory tray and some with the extension tray. If you remove the accessory tray or extension tray, you can see A Free Arm Sewing Machine. But some machines have no feature of removing the tray, so they can not be used as a Free Arm Sewing Machine.
The free Arm is a part of the Sewing machine, which is freestanding with an open gap below the machine. It only connects with the sewing machine's main part in one place.
Why Do I Need A Free Arm Sewing Machine?
It isn't easy to sew around long fabrics because there is a chance of extra fabric coming beneath the presser foot and sewing along the fabric, which is a big fault during sewing a garment. A Free Arm Sewing Machine is a good choice for those who want to sew sleeve cuffs, hems, sew inside the circles, etc.
It makes the work easy and quick as you spend less time adjusting the fabric and manipulating it repeatedly. But a Free Arm Sewing Machine is not essential because you can still sew with your machine with extra effort and time.
Most New Sewing Machines come with the built-in free Arm. You Can use Free Arm according to your convenience. But you can not find this ability in Older Sewing Machines.
Advantages Of Using A Free Arm Sewing Machine
Every type of Sewing Machine comes with its advantage and disadvantages. It also depends on the usage, for which purpose you want to use the Sewing Machine or your choice for sewing your projects.
01. Less Working Area
Free Arm Sewing Machine Feature accommodates less working area like it provides space to put the sleeve around the extended Arm.
02. It Converts Difficult Sewing Into Easy Sewing
Free Arm Sewing Machines are great at making difficult areas of stitching easier.
The hard-to-sew areas are those where it is hard to sew a straight stitch and where it is necessary to be creative with your sewing. Difficult areas may include Cuffs, Hems, Collars, Armpit, etc., where sewing around the fabric is required.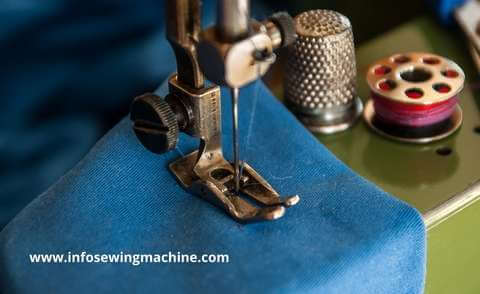 Suppose you have something to sew with an opening area of at least as much width as the circumference of your arms. It would be helpful in this case as one side of the fabric is already stitched like a pipe shape.
03. Snap Off Plates Allows Flexibility
Free Arm Sewing Machines mostly come with the Snap Off plates, which provides the flexibility of manual removal or fixing the plate. While working on a Straight Stitch, or wide area, you can manually fix snap-off plates, which allows you a huge working area. Likewise, if you are working on sleeves, cuffs, or armpits, you can easily remove the snap plates for a convenient working area.
04. Gives Finishing For Sleeve & Pants Hemming
Free Arm Sewing Machine gives a precise finishing and better hemming for Sleeves Endings and Pants Endings. You have to adjust the tube-like fabric on the extended Arm and start normal sewing. This stitching is very beneficial for regular sewing in tough areas.
05. Provides Convenience To Store
Like other portable sewing machines, these machines are convenient to store. You don't have to reserve a specific space to store it. It can easily fit anywhere after covering the machine.
Disadvantages Of Free Arm Sewing Machine
01. Limited Working Area
Free Arm Sewing Machine does not allow sewing on a broad project like quilting, as it allows on the limited working area. The limited working area is specifically designed to sew only tough areas.
02. Not Suitable For Straight Stitches
Free Arm Sewing Machine does not provide the benefit of easy sewing for straight stitching. For straight stitching, you have to use an extensible plate. This will provide you with more working area.
What To Consider While Choosing A Free Arm Sewing Machine?
Selecting the right sewing machine could be overwhelming to any individual if they don't know what to consider while choosing a free-arm machine. Many free-arm sewing machines are available in the market, but choosing one is very confusing. It is quite a tough job for beginners. Here are some things that should be considered while buying a free-arm sewing machine.
But before proceeding, just read a thing that most New Sewing Machines come with the feature of Free Arm.
01. Narrow Free Arm vs. Wide Free Arm
Suppose you look at Old Sewing Machines; then you will find out that machines come with narrow arms. Those narrow free arm machines provide comfort in sewings very small items like baby clothes or doll clothes.
New Sewing Machines come with the Wide Free Arm; they can be too fat to fit some clothing items over and too short, so take a good look at what machine you see.
02. Cost Of The Sewing Machine
Always consider the cost after comparing different brands of Free Arm Sewing machines and models. You will be confused after seeing so many models and brands in the market. But your budget, experience level, and purpose for using the Sewing Machine will help you to decide.
How To Use A Free Arm Sewing Machine or Free Arm Sewing Feature?
Remove the attachment of flatbed
Adjust the tubular fabric onto the free arm working area. Beware of folds and wrinkles. Remove them.
Now you can start sewing along the guidance. It will sew around the tubular fabric.
Free Arm Quilting Machine
There is little difference between a regular Free Arm Sewing Machine and a Free Arm Quilting Sewing Machine. The only difference is the wide and long table which a quilting machine has to sew large pieces of fabric.
As you read in the article before, the extension table is detachable, so you can fix it or remove it according to your work. This feature makes a machine suitable for both sewing and quilting.
Conclusion | What Is A Free Arm Sewing Machine
A free arm sewing machine is a sewing machine that has been modified to sew at a difficult and specific area of fabrics like arms, pants endings, etc. A traditional sewing machine is usually more difficult to sew a garment quickly enough for a commercial sewist to use.
A Free Arm Sewing Machine has all the functionality of a regular sewing machine. A free-arm sewing machine lets you sew your tabular fabric faster and conveniently. This means you can easily make quick projects.
FAQs | What Is A Free Arm Sewing Machine
How do I sew an armhole?
An armhole is sewn with a machine, but you must use a free arm sewing machine. This is because the armhole seam must follow the curve of your shoulder blade, and there can't be any curves.
How does the Free Arm Sewing machine work?
The free arm machine has a Narrow or Wide Free Arm so that you can pull the material over the free arm, and then the machine will sew the material.
What are the advantages of having a free-arm sewing machine?
A free arm sewing machine allows you to sew on a tabular area like shoulders, ending of pants, hemming and ending of sleeves, etc.